Vapor Scrubbers – Systems & Service
Envent Corporation is the largest provider of industrial vapor scrubbers in North America. We provide a wide range of VOC and odor scrubbing systems to accommodate municipal authorities, large refineries, wastewater plants, manufacturing facilities and chemical liquid storage terminals.
Our engineers are ready to assist with your daily plant operations, environmental compliance or scheduled turnarounds. Envent can provide turnkey solutions or we can simply provide one of our proprietary blends of super absorbing VapoScrub™ chemicals for H2S, VOCs and toxic vapors.
Our company specializes in mobile and skid-mounted vapor scrubbers as well as odor control units that are specially designed for easy transport in order to quickly meet a variety of industrial needs. Whether your vapor scrubber needs include controlling vapors from a vacuum truck, a high flow liquid ring super sucker, a refinery or plant tank vent, VOCs, ammonia, sour gas or mercaptan odors, we have a variety of mobile scrubber systems ready to deploy.
Contact one of our engineers today to help you determine the right equipment for your facility. Our team will work up a quote to have the system deployed, set up and operated at your facility.
Our Vapor Scrubber and Emission Control Services include:
Vapor Scrubber Setup, Maintenance, Service and Rental

VapoScrub chemicals for VOC, Ammonia and H2S Emission Control

Passive Vapor Scrubbers – EVAC 1000, 2000 and BD 8000

Re-circulating vapor scrubbers like the ESCRUB 2000 and ESCRUB 6000

Vapor scrubbers with VaporBite Technology for H2S, VOCs, SOx, and Ammonia

Tank odor control, emission control and vapor control scrubbers (100% efficiency)

High-volume blowers for vapor and air movement (100-6000 CFM) vapor and odor controls

Vacuum Truck Vapor Scrubbers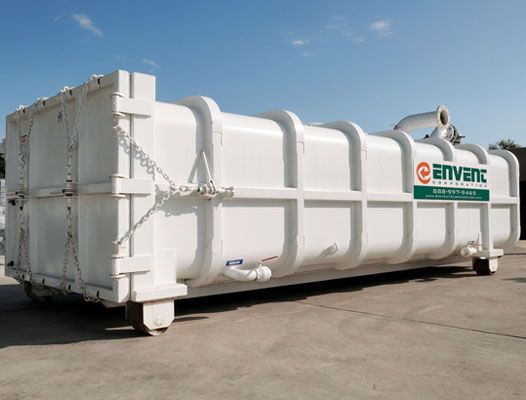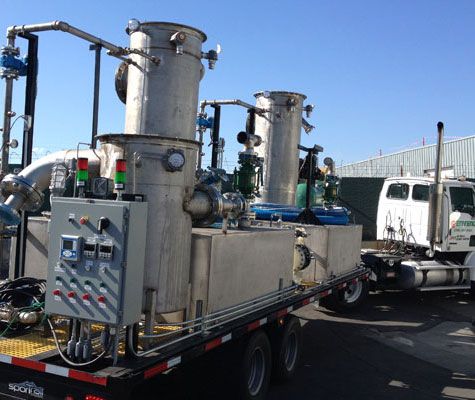 Scrubbers are not the solution to every vapor stream.  When the vapor concentration or mass exceeds the ability of a liquid or carbon scrubber to successfully manage the emissions, Envent Corporation Engineering may recommend a thermal oxidizer. Our thermal oxidizers are state of the art and range in flow rates of 250 CFM – 34,000 CFM and 1 MMBTU/hr to 70 MMBTU/hr.