Yes, Envent Corporation is a business – but it's also a collection of community-minded employees who share a common commitment to service of our communities and country.
We currently employ nearly 20 veterans of the U.S. Armed Forces. These men and women view their service as a patriotic duty to their country. Envent salutes each and every one of them, along with anyone who has ever served in defending the ideals of our great country.
To emphasize our support for this spirit of service, Envent has "adopted" the Injured Marine Semper Fi Fund. The IMSFF assists wounded heroes and their families as they make their way through life-altering crisis and recovery.
To date, Envent employees have contributed thousands of dollars to the Semper Fi Fund, and Envent is proud to match their contributions dollar for dollar.  It's our way of emphasizing our belief that every American owes an enduring debt of gratitude to the men and women who have defended this great country.  Through their service, and sacrifice, they have made possible the quality of life that we enjoy today.
Why are we sharing Semper Fi information on our web page?
For one simple reason: we hope that you will join us in our mission of supporting the Semper Fi Fund and why giving back is important.  Whether or not you do business with Envent, we think you will agree that the Semper Fi Fund deserves strong support from everyone who salutes the United States of America.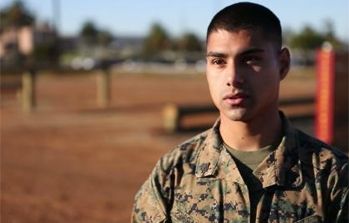 Envent is a proud supporter of Semper Fi. We honor the men and women who have made sacrifices for our great country.