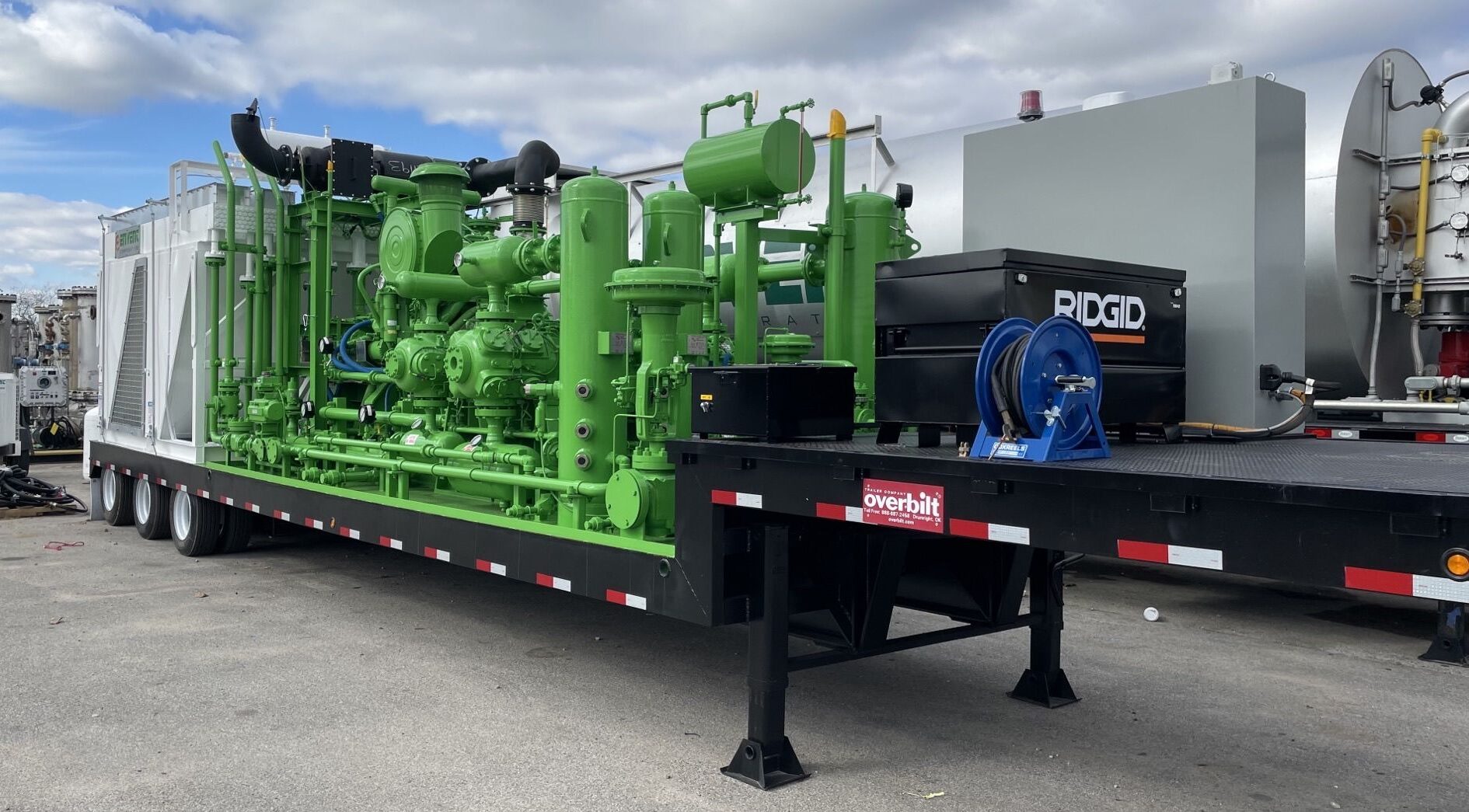 For over 30 years, Envent's have successfully provided mobile Pipeline Degassing, Recompression, Pipeline Evacuation and vapor control, odor control services to the oil & gas industry including the operators of transmission and distribution of natural gas.
In 2021, Envent added the services of mobile natural gas compression services. Cross compression, recompression or pipeline evacuation refers to the process of removing methane from a section of a pipeline that requires maintenance, servicing, or hydrostatic testing. Traditionally, this has been accomplished through methods such as flaring or thermal oxidation, where the gas is either burned or released directly into the atmosphere. To provide alternatives to flaring or combustion, Envent developed the most sophisticated mobile compression unit able to process vapors from 1200 PSIG to 5 PSIG in a matter or hours. When the need to achieve NET 0 release of methane (i.e., 0 PSIG) Envent provides small vapor control or combustion units.
We are proud to present our cutting-edge mobile compressors, equipped with Caterpillar engines and Ariel compressors with our in-house safety systems and PLC controls. All vessels meet ASME code and all systems have been tested for safe ensuring top-notch performance and efficiency. With our team of OQ certified operators, we mobilize anywhere in North America within hours. When a pipeline requires maintenance, we connect our equipment, compress the high-pressure natural gas, and transfer it back to an active section of the pipeline. This method not only saves time and enhances safety, but also helps you save money while safeguarding the environment.
Helping Customers Achieve Net-Zero Carbon Emissions and Decarbonization
Envent is the Leader in Pipeline Degassing & Evacuation Services
Pipeline evacuation with ZERO emissions
Midstream, Transmission & Distribution
Hydrostatic Testing Support Services
Oil Field Drawdown Gas Compression Services
1200 PSIG to 0 PSIG Services
Operations in 50 states and Canada
Degassing & Vapor Control
Odor Control
PLC controlled systems
1, 2, 3 stage compressors
Trailer dimensions : 48' L X 8' W X 13' H
ASME code
OQ Qualified
Mobilize anywhere in North America
Methane Mitigation & Decarbonization
Pipeline & Hazardous Material's Safety Administration (PHMSA) Mega Rule Compliant
STAR Program Participant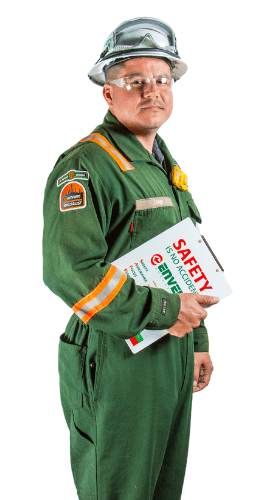 Since 1992, Envent Corporation has helped oil & gas customers achieve emissions standards and compliance with local, state and federal environmental rules and regulations throughout North America. We also provide economical methods for decarbonization. We provide pipeline hydrostatic test water management.
Recently the PHMSA issued its final rule expanding Federal pipeline safety oversight to all onshore gas gathering pipelines. Known as the PHMSA Mega Rule, this ruling added significant scope to the current pipeline integrity management requirements.
The final rule affects tens of thousands of miles of previously unregulated gas gathering pipelines. Also, pipeline operators have to report safety information for more than 450,000 miles of gas gathering lines governed by Federal reporting requirements.
Email us at Solutions@envent.net