Barge & Ship Degassing: For Cleaning, Product Change or Maintenance
Degassing of barges and ships are similar to tanks on land in that they contain VOCs that require control and destruction pursuant to local and federal Clean Air Act regulations. Envent Corporation's marine vapor control systems meet the stringent requirements of the United States Coast Guard (USCG). Envent combines the best of both worlds: an abiding commitment to safety and a high-efficiency fleet that is quickly mobilized and USCG Certified. This allows our team to deploy the quickest possible degassing solution so that your dock side down time is minimized. Dockside degassing is a highly regulated job and Envent's experienced operators know exactly how to safely handle these assignments. Additionally, Envent holds permits and certifications in most major air districts and impacted states.
Envent is the #1 North American Leader in Vapor Control & Degassing Services. We are an A Rated company on ISNETWorld and have contracts will most major oil companies. Our diagram below provides a general overview of the process we use to rid marine vessels of VOCs and benzene – safely and correctly. Call Envent today to get access to the best people, technology and equipment in the business.
Safety and compliance are tightly regulated in barge and marine vessel degassing.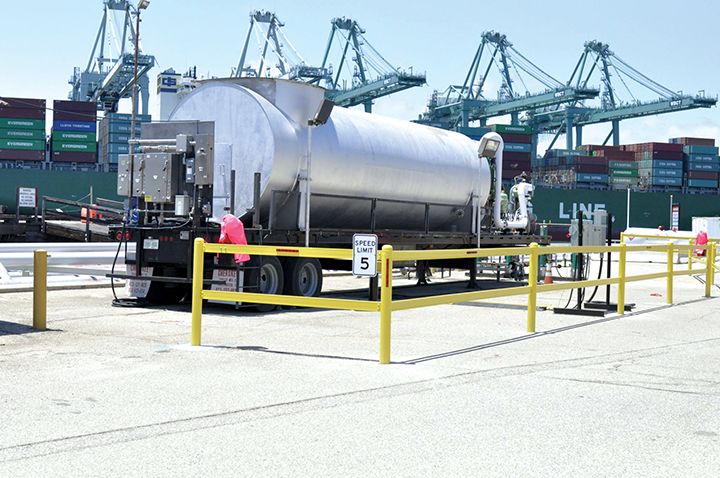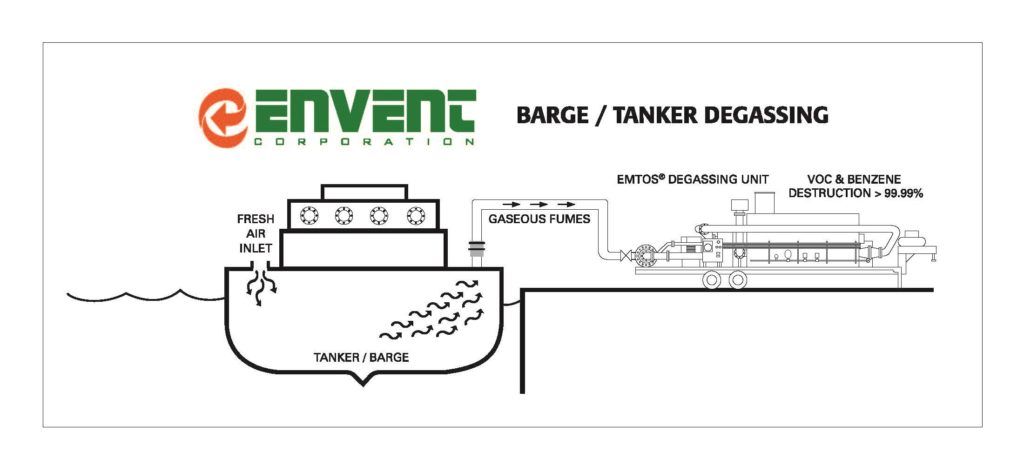 Envent Corporation is U.S. Coast Guard Certified
The United States Coast Guard has certified Envent to handle these marine vapor control assignments:
Ship/Barge loading or off-loading
Ship/Barge cleaning – barge degassing for odor
Ship/Barge degassing of gasoline – degassing for safety, odor, exposure, and regulatory requirements
Combustion or scrubbing of contaminated nitrogen used in barge maintenance or inspection work
Envent's Mobile Marine Vapor Control Units, including Thermal Oxidizers and Dock Safety Units, meet all requirements of 33 CFR 154, Subpart E.