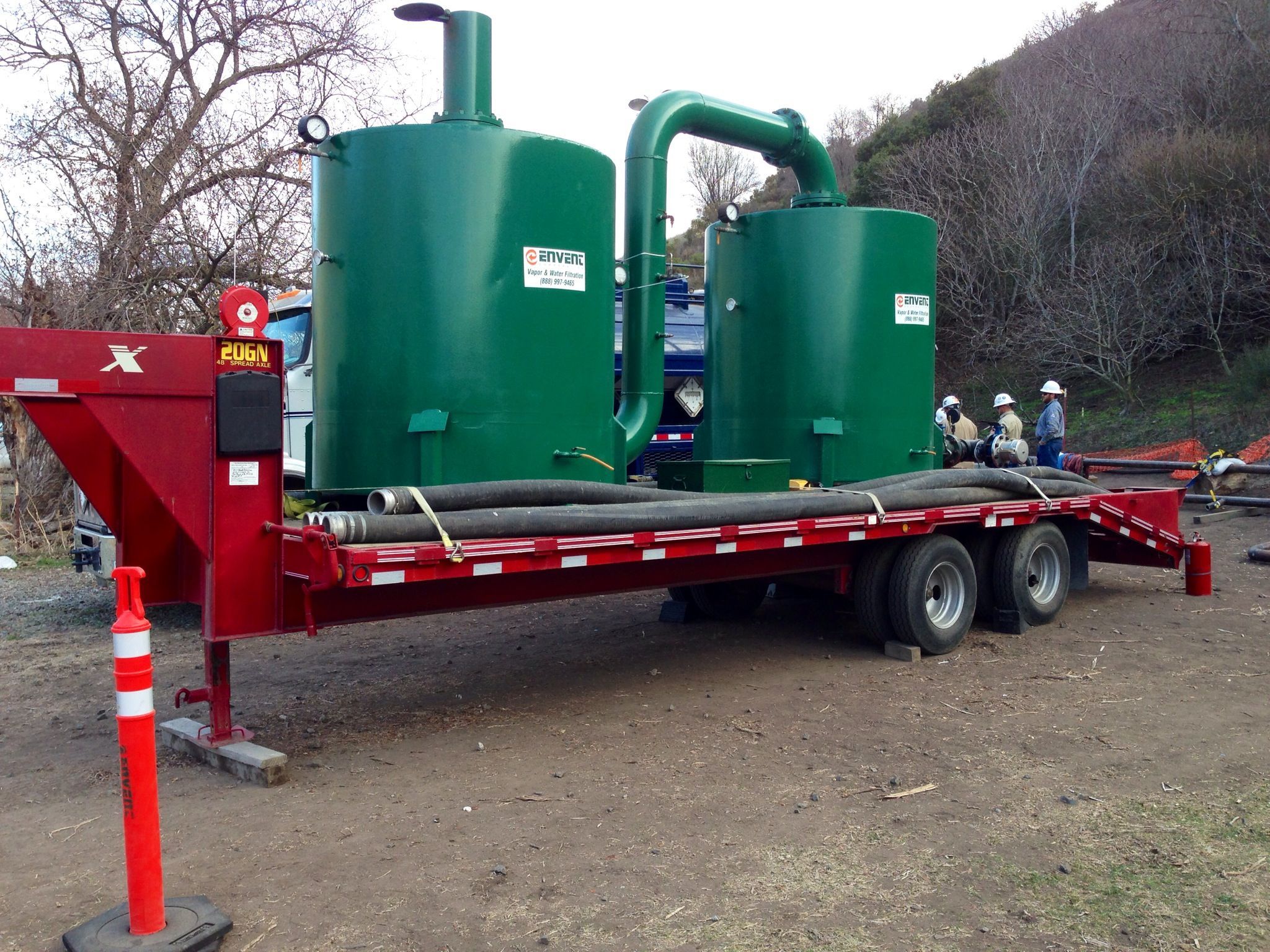 Challenge
A west coast pipeline company requested Envent to provide vapor control during a pipeline purging process. Normally large vessels with adsorption media were proposed for this kind of job. However, due to the high pressure operation, either expensive high pressure vessels should be used or some devices should be installed to protect the regular vessels which were supposed to be used under atmospheric pressure.
Solution
At the planning stage, several options were considered by the engineering team. Eventually a high flow carbon system integrated with high pressure devices was proposed. Based on an absorption model developed, a calculation was made to size the vessels. According to the estimation, the team determined to deploy one trailer-mounted BD 6000 scrubber system to control the vapor venting from the pipeline. A high pressure regulator was used to bring down the inlet vapor pressure while a high pressure knock out pot was added the scrubber system to remove the liquid generated during the purging process.
Benefit
By using Envent's custom engineered solution, our customer was able to manage their pipeline purging project in a safe and economical way.