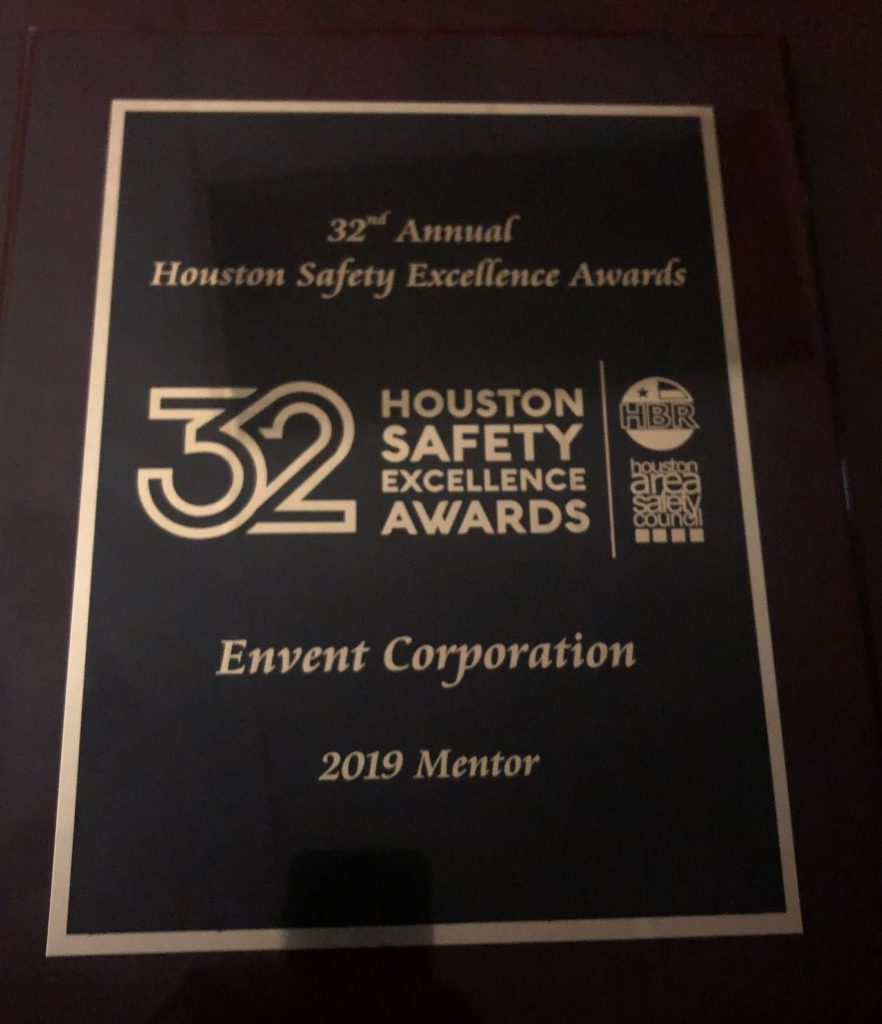 Envent Corporation received a plaque for being a 2019 Mentor at the 32nd Annual Houston Safety Excellence Awards.
---
Safety Award Program
Purpose
The Houston Safety Excellence Award is annually presented to a contractor or subcontractor in the Texas Gulf Coast Area who has achieved an outstanding record of on-the-job safety promotion and performance at a site or as a business during the year completed. The true purpose of the award process is for the participants to learn through observing and sharing of best practices.
You can find out more about the HBR Safety Award Program on their website: https://www.houbrt.com/processes/awards/