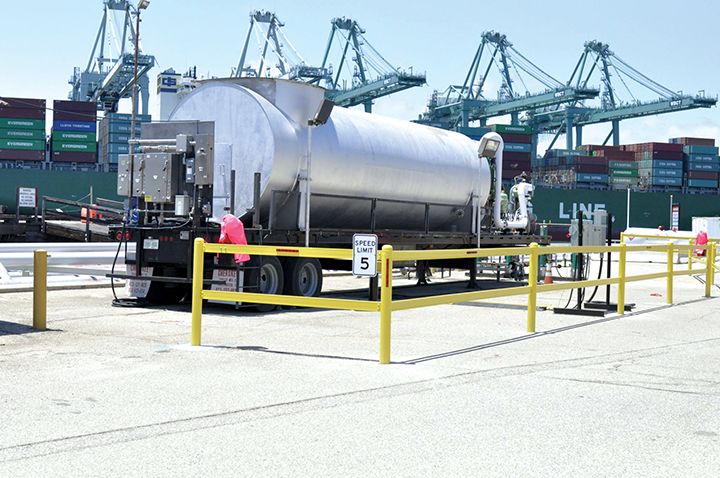 Barge degassing involves several port and dockside safety risks that any company working in the industry must be well aware of and work to prevent and mitigate. When it comes to choosing the right company for your barge degassing, you need to know the potential risks and ensure that the operator you choose has the proper certifications to handle the job safely and securely.
Regulating Degassing
One of the main ways the government helps manage safety risks in barge degassing is through the U.S. Coast Guard and its vapor control system regulations. The USCG provides certification for companies that perform barge degassing for odor, as well as other tasks such as degassing for safety, exposure and regulatory requirements. The USCG has certified Envent Corporation for activities such as these that fall under the category of vapor control system activities, or VCS.
Understanding Hazards
Combustible and organic vapors are dangerous and present a variety of hazards. There are many safety risks that operators need to be aware of when performing barge degassing, including:
Cargo tank overfill
Cargo spillage
Detonation of flammable vapors
Over-pressuring or under-pressuring of the marine vehicle
The USCG certification for marine vapor control systems ensures that providers such as Envent Corporation mitigate these risks through different prevention and safety strategies. USCG regulations also aim to protect public health to control the vapors from crude oil, gasoline blends, or benzene that a tank vessel's cargo tanks emit at the time of loading.
Choosing an Operator
The foremost way you can mitigate the risks in barge degassing is by making the right choice in your operator.  If you choose an operator with a proven safety and compliance record, especially one that provides client testimonials by major industry players such as Shell and Exxon, you will get a better idea of the type of results you can expect. Envent has made safety a main focus for over 25 years. As part of this record, the company has zero-tolerance enforcement and a 100% compliance record.
Ensuring Safe Equipment and Facilities
Another primary way to manage the safety risks inherent in barge degassing is to check that the equipment and personnel the operator uses to perform the procedures meet the necessary industry safety and security standards, both in terms of facilities and equipment.
Safe facilities need to focus on risks such as liquid overfill protection; overpressure and vacuum protection; fire, detonation and explosion protection; as well as proper training for personnel. These should all be factors your potential operator can discuss with you.
In terms of equipment, your operator needs to use a certified degassing unit. This is a critical step in controlling dockside and portside safety and security during the degassing process. Envent also uses portable Dock Safety Units that cover many different risks such as those mentioned above, as well as oxygen monitoring, flow controls, shut-offs and enrichment systems.
Getting the Job Done Safely
Volatile organic compounds are hazardous and present risks that you shouldn't underestimate. Trust your barge degassing to an industry leader with a proven dock and portside safety record. If you have any questions about degassing and vapor control and what services are right for your needs, contact the professionals at Envent Corporation.