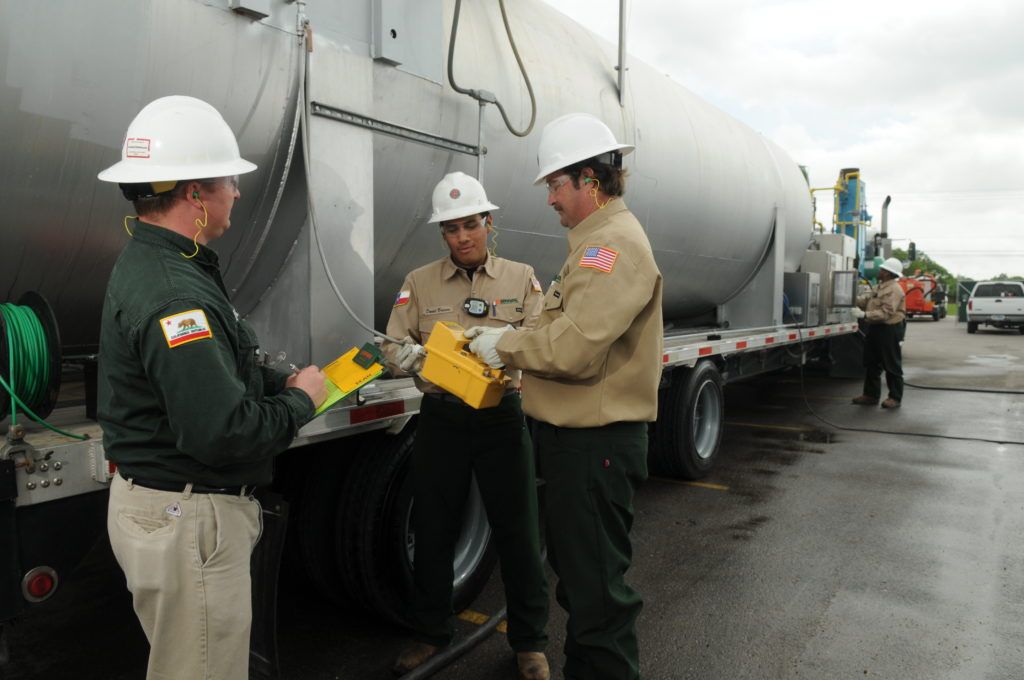 When working with volatile materials in hazardous situations, there is no question that safety should be every business's primary concern. At the Envent Corporation, we feel that our most valuable resources are our employees. We also have a responsibility to protect our natural resources to the best of our ability.
That's why we have dedicated our institution to creating the safest workplace for our staff and the environment. We take these concerns seriously, following federal, state and local laws to ensure we have the highest standards in the industry. Our safety and training programs are designed to meet and then exceed compliance standards throughout the nation.
Counting On Training
Envent's main safety goal is to hit zeros across the board: no incidents, injuries or accidents. We accomplish this through extensive training programs that are utilized at every operation site. Some of the tools we use include:
Job Safety Survey (JSS) Peer-Based Audits and S.C.A.N.
HAZWOPER (Hazardous Waste Operations and Emergency Response)
Intoxicant Screenings
Support Services for Education (SSE) Mentoring and Training
Safety Tailgates
Behavioral Based Safety (BBS)
We feel our safety and operational procedures are the best in the business. With a .24 average Total Recorded Incident Rate (TRIR) for the past three years and 0.0 currently, along with an Experience Modification Rate (EMR) of .65, we at Envent feel our numbers speak for themselves.
Ratings Add Up
We know our customers need to trust that our practices are up to industry standards. That's why we work hard to remain compliant with the two most prominent safety auditors in the industry: ISNetworld and Avetta. We have maintained an "A" rating with both institutions and continue to enforce safety standards that comply with their extensive requirements.
Our goals don't stop at the basics. We have employed a dedicated Environment, Health and Safety (EH&S) Director who, along with a team of safety specialist, constantly monitor our practices to ensure they are in direct compliance with current laws and exceed expectations on a regular basis. And faith in our training and practices isn't unfounded as Envent has received a plethora of safety awards from across the country.
Re-Enforcing Regulations
The best way to ensure we are keeping up with compliance is to make our data available. That's why we utilize our own digital job tracking system, ENFORCE. Not only does it track compliance within 72 hours of a job's completion, but it is also an integral tool for updates on current operations.
By updating compliance exceptions in real-time, customers can access information through the online portal. These reports can easily be customized to fit your needs, keeping you informed on exactly how the job is progressing. In addition, clients can access timesheets, reports and billing data instantly, ready for e-signature at your convenience.
We know that every accident is preventable and every operation requires the utmost in safety precautions, regardless of its size. Contact us for more information on our safety practices and training/compliance programs. At the Envent Corporation, personnel and environmental safety is our first goal, always. Request a quote for services using the button below or call us at: 888-997-9465.