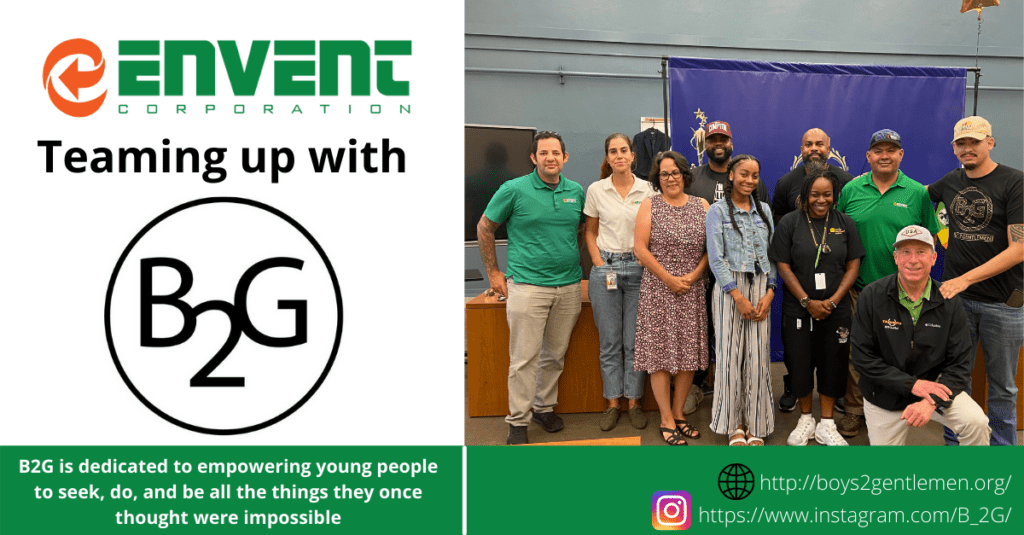 Recently, a few of Envent's team members were able to meet with B2G to learn and see how we could help our youth community. Keith Linton founded Boys 2 Gentlemen in 2015. Boys 2 Gentlemen "is dedicated to empowering young people to seek, do, and be all the things they once thought were impossible." Thank you Keith and B2G for a successful meeting, we look forward to being able to help in person and try to make a real difference.
B2G Vision:
B2G envisions a world where inner-city youth are no longer considered "at-risk". Instead, they are considered "at-hope". Boys 2 Gentlemen believes that by delivering a continuum of prevention, assessment, intervention, mentorship, and treatment we will get there.
B2G Purpose:
Boys 2 Gentlemen makes a positive difference in the lives of inner-city youth through mentoring relationships that help young people reach their highest potential. B2G programs build confidence and compassion for others while also building competent skillsets for life success.
B2G Program: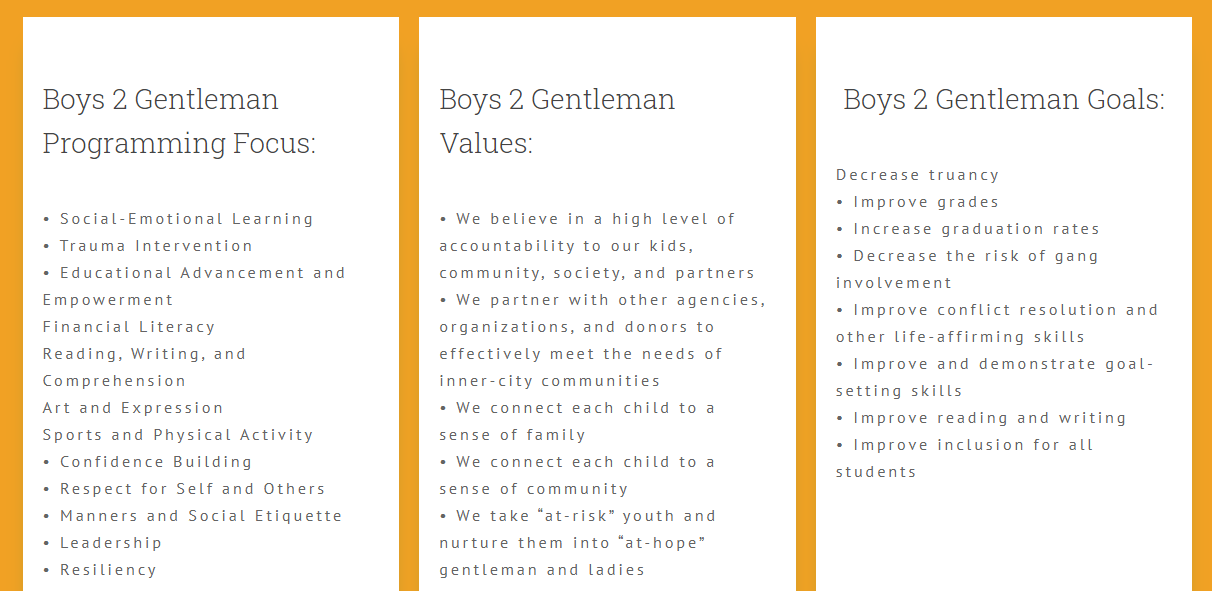 To learn more about the B2G organization, or to see how you can get involved or donate, visit the following links below: