Knowing safety is not enough, here at Envent we practice it everyday!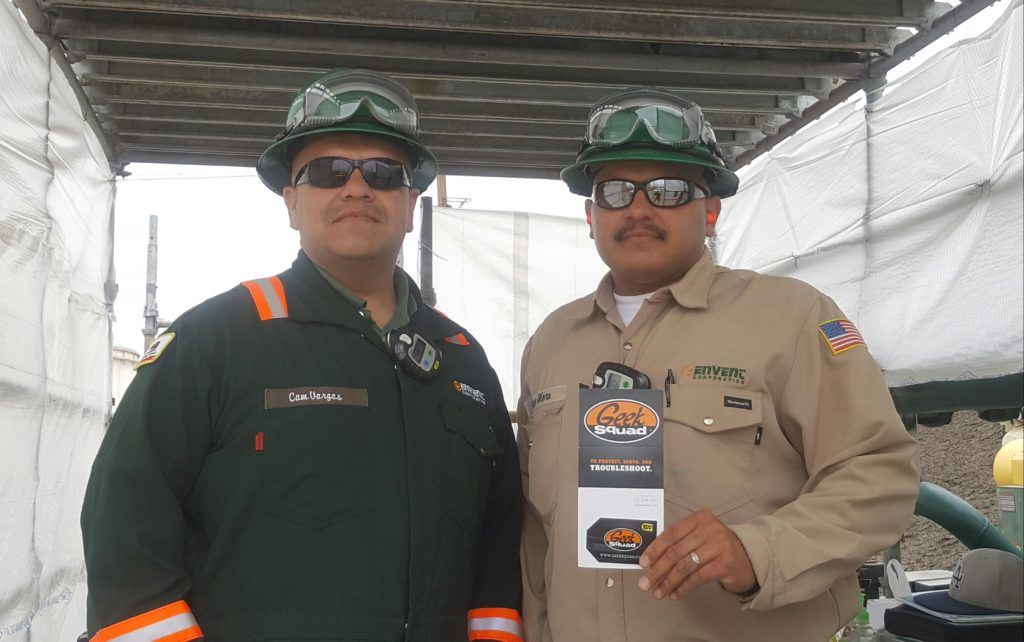 Jorge Mora and Alfredo Esparza were working at a customer's site and started smelling H2S. They informed the customer and  their supervisor of this and they all agreed that a SWA (Stop Work Authority) need to be enacted.
The Supervisor emailed the Customer and work was stopped. "We have no choice but to perform Stop Work Authority and shut down our equipment until this safety issue is resolved".  Health and Safety from both the customer and Envent reviewed the issues on site and it was decided by all parties that it would be in the best interest of all to relocate our equipment to a new location that did not put Envent employees in harm's way.
Thanks guys for your commitment to safety and sticking to your guns!