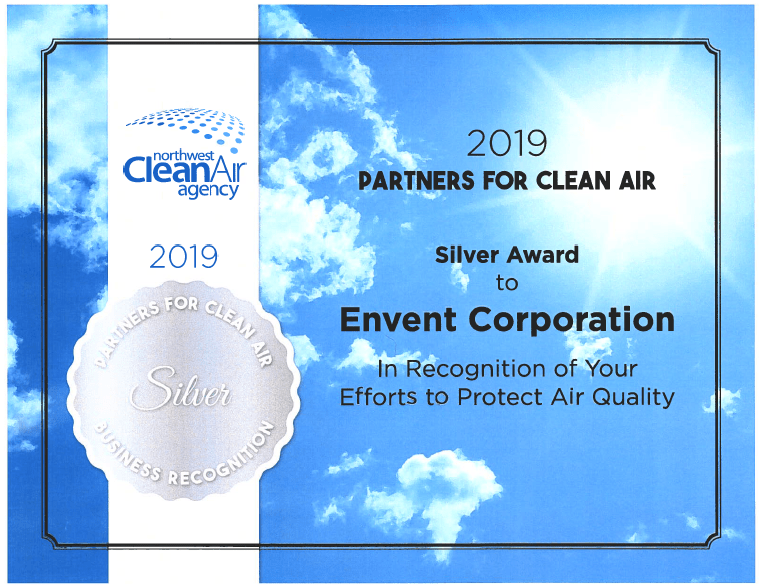 We are pleased to announce that the Northwest Clean Air Agency has selected Envent Corporation to receive a Partners for Clean Air Silver award based on 2019 emissions.
The Silver award recognizes businesses that demonstrate perfect compliance with air quality regulations.
We are proud to help contribute to keeping our air clean.