Envent is grateful to be apart of these empowering programs for our youth!
Keep up the amazing work Keith!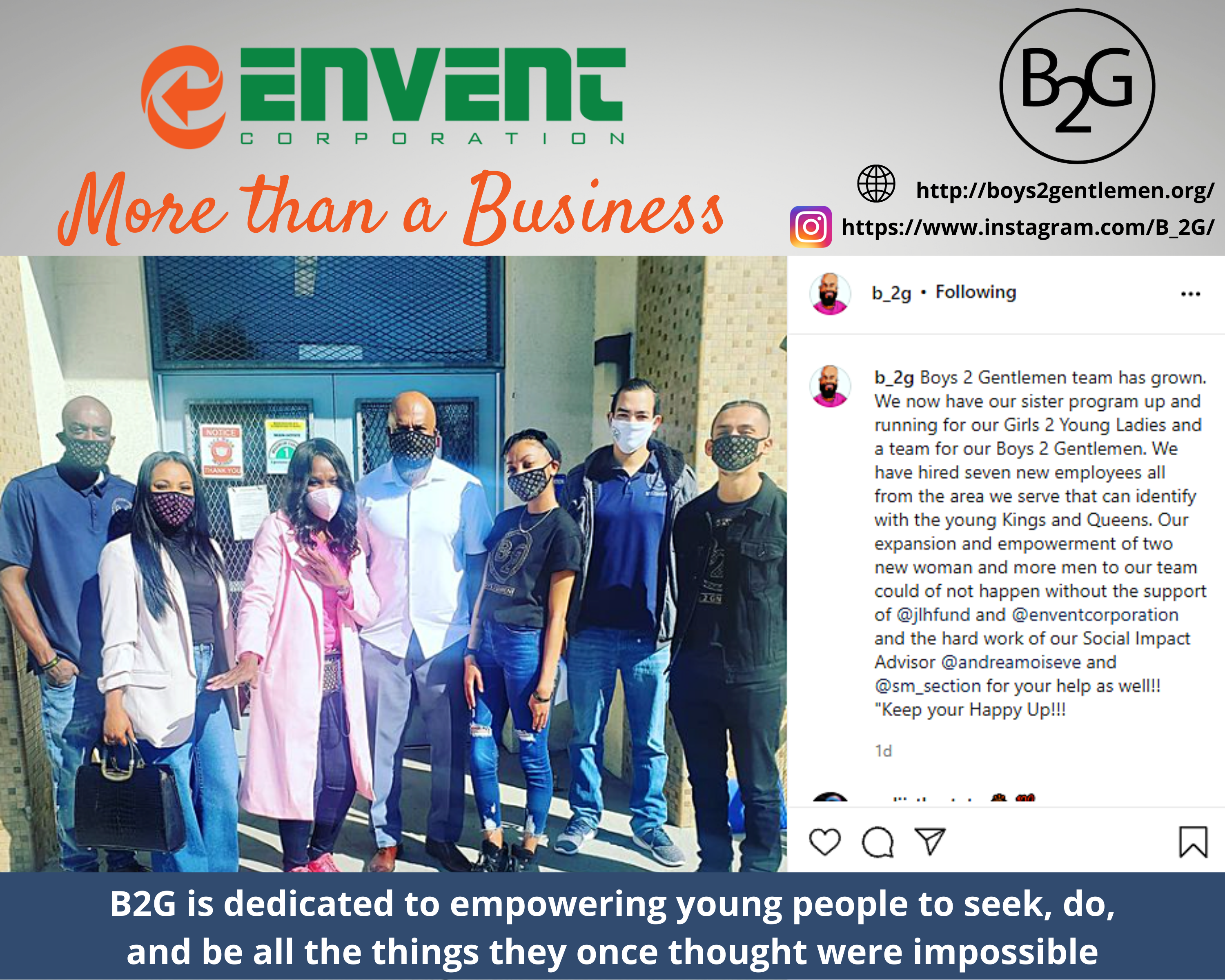 " Boys 2 Gentlemen team has grown. We now have our sister program up and running for our Girls 2 Young Ladies and a team for our Boys 2 Gentlemen. We have hired seven new employees all from the area we serve that can identify with the young Kings and Queens. Our expansion and empowerment of two new woman and more men to our team could of not happen without the support of @jlhfund and @enventcorporation and the hard work of our Social Impact Advisor @andreamoiseve and @sm_section for your help as well!!
"Keep your Happy Up!!!" – Keith Linton
B2G Vision:
B2G envisions a world where inner-city youth are no longer considered "at-risk". Instead, they are considered "at-hope". Boys 2 Gentlemen believes that by delivering a continuum of prevention, assessment, intervention, mentorship, and treatment we will get there.
B2G Purpose:
Boys 2 Gentlemen makes a positive difference in the lives of inner-city youth through mentoring relationships that help young people reach their highest potential. B2G programs build confidence and compassion for others while also building competent skillsets for life success.
B2G Program: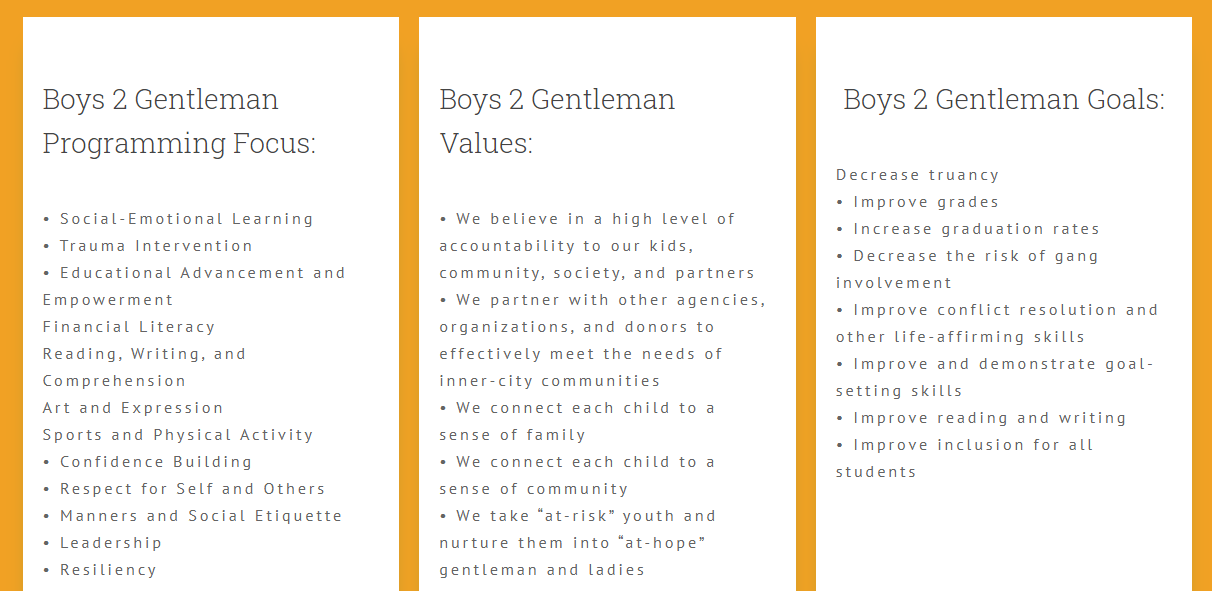 To learn more about the B2G organization, or to see how you can get involved or donate, visit the following links below: