Please join us and Congratulate Envent's 4th Quarter Safety Champion,
Joshua Aguilar! 
Thanks for embracing the Champion attitude that makes
Envent the safest in the industry!
---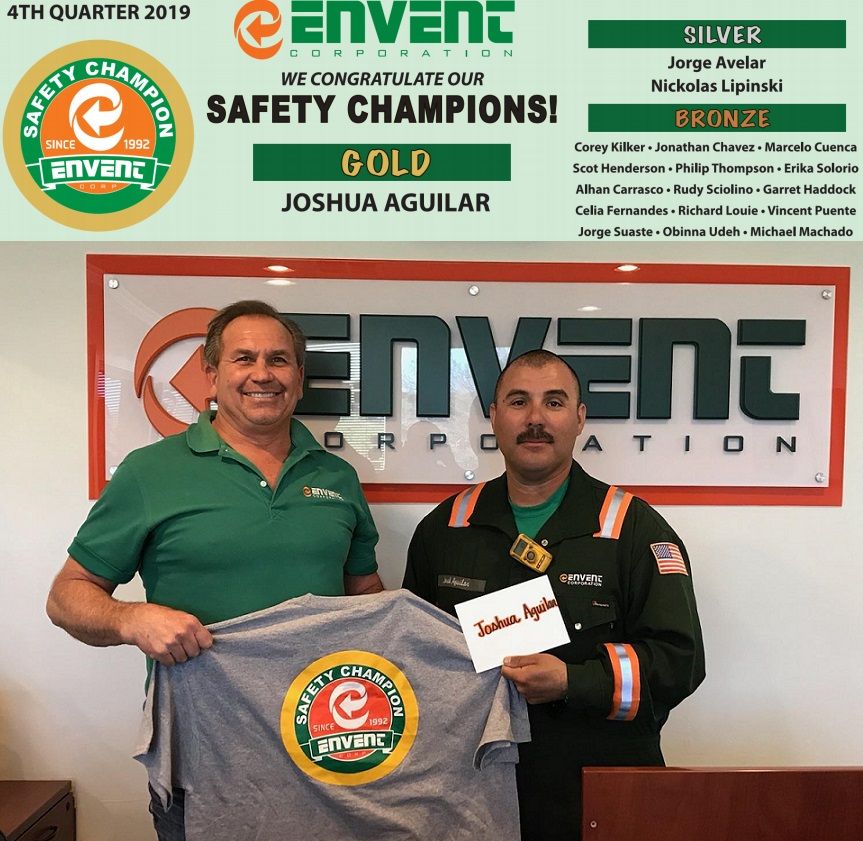 The goals of this program are:
To encourage participation in growing a positive safety culture at Envent Corporation.
Recognize employee's commitment to demonstrate Envent Corporation safety and quality performance for all customers.
A positive safety culture and goal zero attitude will save cost for Envent Corporation by reducing incidents and injuries.